Home
> Antibiograms

Antibiograms
Hong Kong West Cluster
Figure HKW-4. Resistance phenotypes among Bacteroides fragilis group, 2019-2021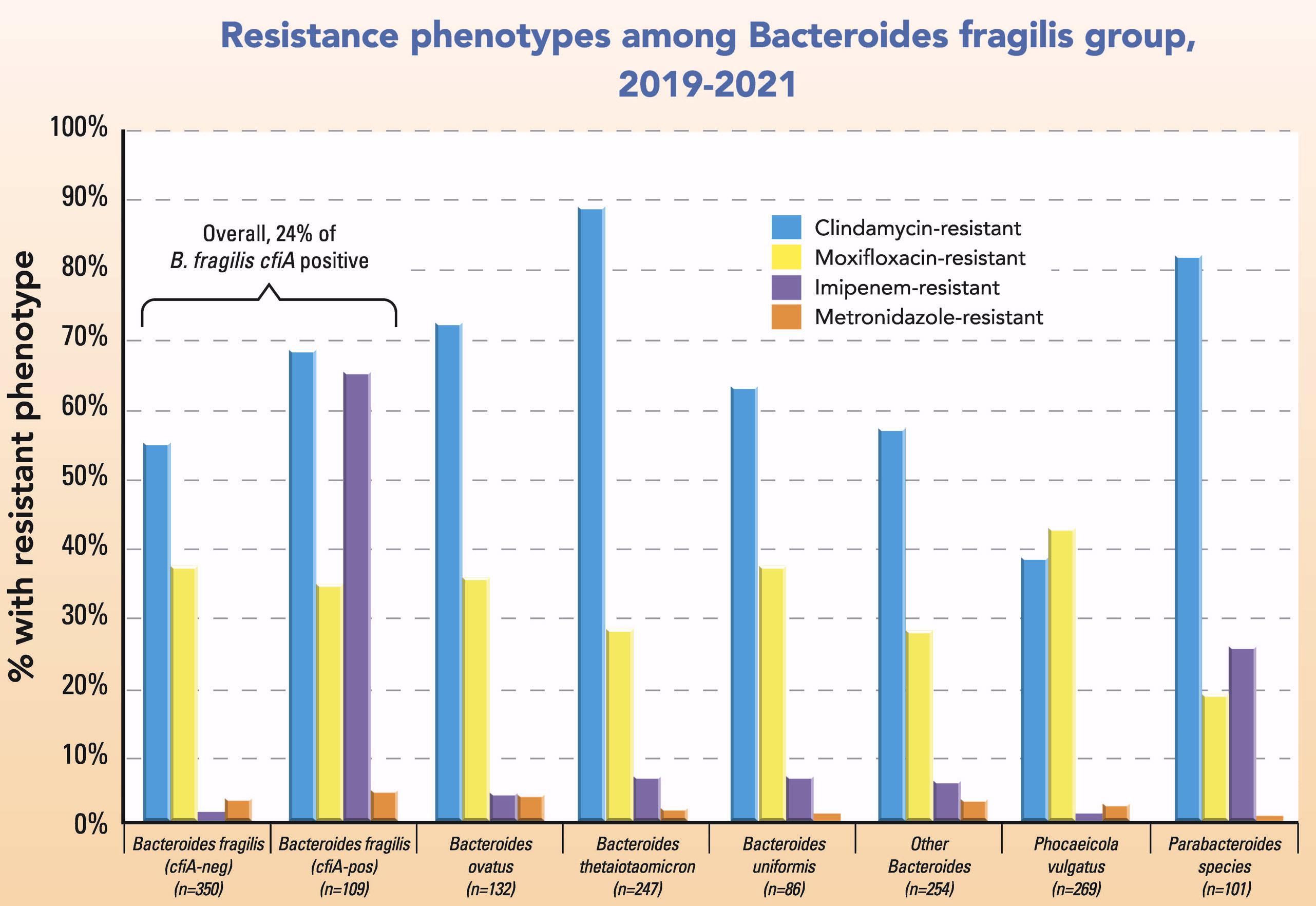 Including 350 Bacteroides fragilis (cfiA-neg), 109 Bacteroides fragilis (cfiA-pos), 132 Bacteroides ovatus, 247 Bacteroides thetaiotaomicron, 86 Bacteroides uniformis, 254 Other Bacteroides, 269 Phocaeicola vulgatus and 101 Parabacteroides species.
cfiA is a carbapenemase gene and cfiA-pos isolates may be clinically resistant to carbapenems despite in vitro susceptibility.
Non-duplicate isolates from all specimens.
Tested by a combination of disc and MIC method as described in PL Ho et al (2017). Anaerobe 47; 51-56. MIC of metronidazole (>4 mg/L) and imipenem (>2 mg/L) was interpreted according to EUCAST.