Foreword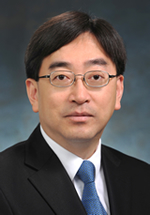 I am most delighted to write the foreword for the fifth edition of the IMPACT guideline.
I wish to express my appreciation to the Chairman of the IMPACT Editorial Board, Professor HO Pak-Leung (PL) for his decades-long commitment and contribution to science in antimicrobial resistance, and for his invaluable advice to improving our public health policy on infectious diseases. PL is a clinician scientist with a strong passion on containment of antimicrobial resistance. I still remember vividly our many discussions on policy issues related to multidrug-resistant bacteria – notification, public disclosure, and investment in public health intervention and vaccinations. The IMPACT guideline is an initiative he pioneered in 1999. It was initially launched in one hospital but has since then extended to become territory-wide. I also thank the many people and organizations that have contributed to the continuous improvement of this project including its dissemination in App and eBook platforms.
Antimicrobial resistance is a worldwide problem with serious health and economic consequences. At the Sixty-eighth World Health Assembly in May 2015, the Global Action Plan on Antimicrobial Resistance was adopted. In 2016, the Chief Executive in his policy address has announced the setting up of High Level Steering Committee and Expert Committee on antimicrobial resistance and the Hong Kong Strategy and Action Plan on Antimicrobial Resistance was subsequently launched in 2017. As set out in the Hong Kong Action Plan, one of the six key areas is to optimise the use of antimicrobial agents. The launch of the fifth edition of IMPACT is most timely. With the focus on local epidemiology and insights from experts in the editorial broad, I am confident that the fifth edition of IMPACT will continue to be an important reference for empowering our medical practitioners in meeting this objective.
Dr. Ko Wing-man, BBS, JP
Secretary for Food and Health
The Government of the Hong Kong Special Administrative Region
June 2017
---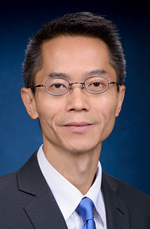 It gives me great pleasure to congratulate the Interhospital Multi-disciplinary Programme on Antimicrobial ChemoTherapy (IMPACT) Editorial Board for its publication of the fifth edition of IMPACT. Antimicrobial resistance (AMR) is a global threat that has received greater international attention in recent years. Locally, formidable challenge of AMR is obvious given the increasing infections caused by multi-drug resistant organisms, which often result in major morbidity and even mortality. The IMPACT first released in 1999 is a pioneer on this front, and it is most timely to have a new edition.
In this fifth edition, with updated local and overseas information, the IMPACT continues to focus on promoting the use of the right antimicrobials in the right way for hospital infections. There are coverage on antibiotic-resistant organisms, various antimicrobials, as well as specific clinical conditions and settings. A part on tuberculosis has been added to address the rising concern on drug resistance. I am sure local readers and beyond will find the IMPACT a comprehensive and useful reference.
I would like to take the opportunity to thank all people who have contributed to this new IMPACT, in particular the Editors and Members of the Editorial Board. A few colleagues of the Centre for Health Protection (CHP) are honoured to serve the Board. Furthermore, the CHP's Infection Control Branch provides secretariat and technical support to the production of IMPACT, including a new website this time. Optimising the use of antimicrobials is crucial not just for individual health but also public health. The CHP is committed to protect health of the community through continual work in partnership.
Dr. WONG Ka Hing
Controller
Centre for Health Protection
Department of Health
June 2017
---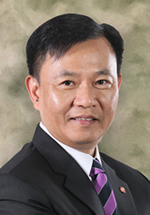 It is a great honor for me to write a brief foreword to the fifth edition of Interhospital Multi-disciplinary Programme on Antimicrobial ChemoTherapy (IMPACT). Antimicrobial resistance (AMR) is a major global public health crisis. Inappropriate use of antimicrobials as well as frequent use of broad-spectrum ones accelerates the emergence of newer resistant strains of microorganisms. Antibiotic stewardship programme (ASP) across the healthcare systems could decrease the prevalence of AMR. Evidence-based clinical guidelines is an essential component of ASP to ensure that patients receive the right antibiotic, at right dose, at the right time, and for the right duration that leads to the best clinical outcome for the treatment or prevention of infection while producing the fewest possible side effects and the low risk for subsequent resistance. IMPACT definitely served this purpose as an invaluable reference tool for medical and health professionals to achieve rational use of antimicrobials.
AMR leads to prolonged illness and hospital stays, the use of more aggressive treatment, increased deaths, loss of productivity, and increased healthcare and social costs. Smart and rational use of antimicrobials is very important to contain AMR. Concerted effort from all stakeholders in the community is the key to success. The Hospital Authority (HA) works in partnership with the government to contain AMR under the "one health" framework. HA had established ASP since 2005 to optimize antimicrobials usage in public hospitals. With the launching of Hong Kong Strategy and Action Plan on Antimicrobial Resistance early this year, efforts from inter-departmental and various sectors of the society could join hands together to fight against this AMR battle.
The IMPACT Editorial Board, comprising members of academics and professionals of high standing from all major medical disciplines especially in the field of antimicrobial use, offered invaluable expert advice to the new revision. I would like to express my heartfelt thanks and congratulations to the successful launching of the fifth edition of IMPACT. Their great contribution has safeguarded the health of Hong Kong citizens.
Dr. P Y Leung
Chief Executive
Hospital Authority
June 2017