Home
> Antibiograms

Antibiograms
Hong Kong West Cluster
Table HKW-3. Antibiogram for isolates from ICU and HDU, HKW, 2015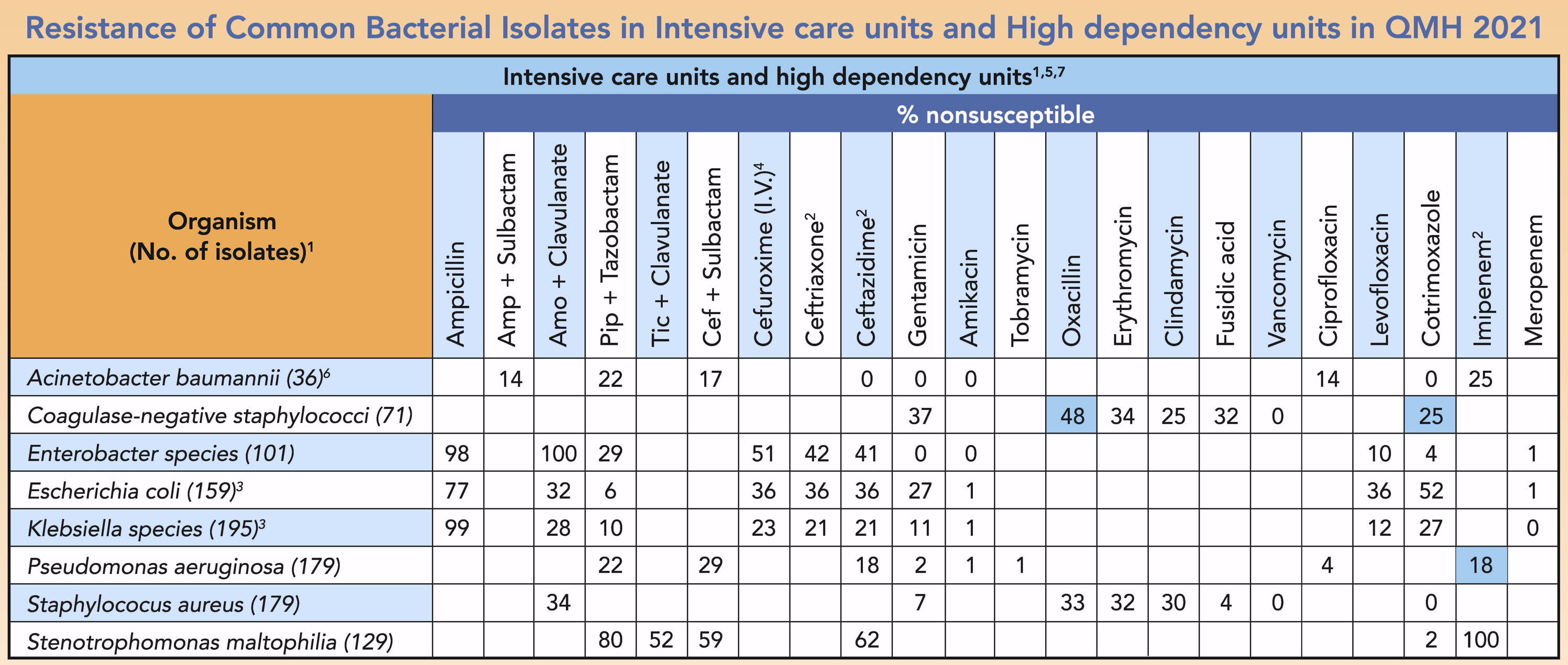 Non-duplicate isolates from blood, urine and respiratory specimens from intensive care units and high dependency units. Interpreted according to CLSI. Nonsusceptilbe include both intermediate and resistant.

Results for Enterobacteriaceae were interpreted according to CLSI M100-S20.

Prevalance of extended-spectrum beta-lactamases (ESBL) were 28% for Klebsiella species, 41% for E.coli. ESBL-producing strains should be interpreted as resistant to all penicillins, cephalosporins and aztreonam.

Test performed on non-urine isolates only.

According to breakpoint for parenteral cefuroxime sodium.

,

indicate 10% or more reduction in resistance rate compared to 2014

.
,

indicate ≥10% increase in resistance rate compared to 2014

.
*
18 wards : A4HD, B6HD, B7HD, C2IC, C4HD, C7HD, C7IC, D4HD, E2IC, E5IA, E5IP, K7HD, K10A, K10B, K10C, K10D, K18H and K19C